17X7 PCD 6X139.7 Professional Factory Forged 17inch Wheel Rim Wheel
Video Description
Product Description
| | |
| --- | --- |
| Warranty | 12 Months |
| Size | 17X7 |
| PCD | 6X139.7 |
| Hole | 6 |
| ET | 30mm |
| Material | steel |
| Color | Black or sliver |
| Certification | DOT, ISO 9001 |
| Market | Canada, South Amercia, Europe |
Detailed Images

Steel wheel drawing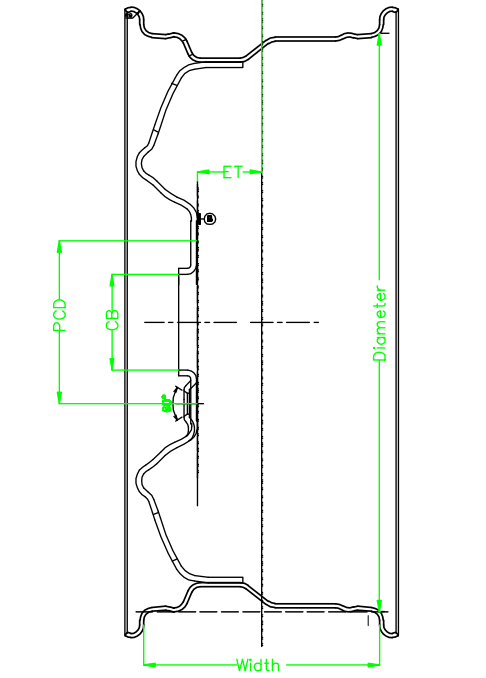 why choose us
1.A wide range of steel rim for your choice, around 320 items in hand.
2. Good developing ability, over 40 new items each year, can serve you the latest product.
3.Competitive price for you to earn the market.
4.The quality that meet your market standard, with the strict quality control system.
5.ISO9001, CE, DOT, TUV certificate.
6.Prompt delivery.
7.Timely quotation, good communication, high service.
Packaging & Shipping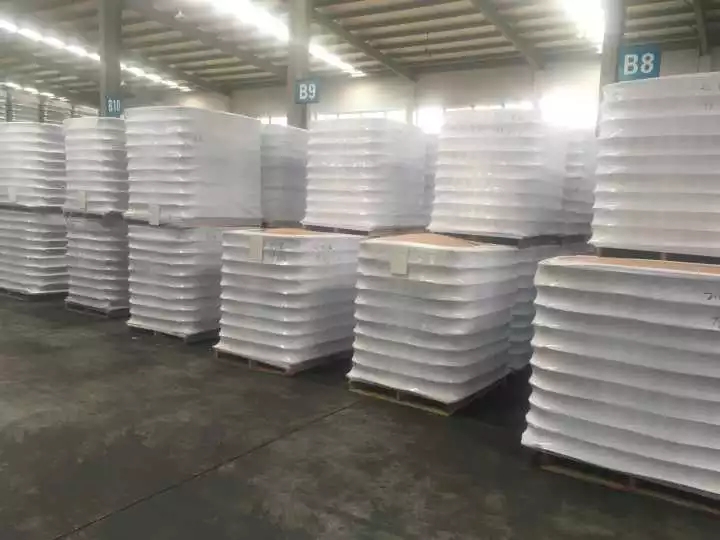 Spec. of 17'' others
| | | | | | | |
| --- | --- | --- | --- | --- | --- | --- |
| JDI Item No. | RIM | PCD | ET | CB | FINISH | CAR |
| X47514 | 17x7 | 5X100 | 40 | 56.1 | Silver OR BLACK | |
| X99715N | 17x7 | 5X114.3 | 40 | 71.5 | Silver OR BLACK | |
| X47505 | 17x7 | 5x105 | 42 | 56.6 | Silver OR BLACK | OPEL |
| X43758 | 17x7 | 5x108 | 32 | 65.1 | Silver OR BLACK | CITROEN |
| X43753 | 17x7 | 5X110 | 46 | 65.1 | Silver OR BLACK | |
| X47112 | 17x7 | 5x112 | 45 | 66.6 | Silver OR BLACK | |
| X47561 | 17x7 | 5X114.3 | 40 | 66.1 | Silver OR BLACK | |
| X99139N | 17x7 | 5X114.3 | 50 | 67.1 | Silver OR BLACK | |
| X99139N | 17x7 | 5X114.3 | 45 | 60.1 | Silver OR BLACK | HONDA |
| X99715N | 17x7 | 5X114.3 | 40 | 71.5 | Silver OR BLACK | |
| X42757T | 17x7 | 5X115 | 21 | 71.8 | Silver OR BLACK | |
| x47767 | 17x7 | 5x120 | 40 | 67.1 | Silver OR BLACK | |
| X47501 | 17x7 | 5x120 | 40 | 64.1 | Silver OR BLACK | |
| x47351 | 17x7 | 5x139.7 | 15 | 78 | Silver OR BLACK | |
| x99441 | 17x7 | 6x139.7 | 106 | | Silver OR BLACK | |
| X41761 | 17x7 | 6X115 | 50 | 70.3 | Silver OR BLACK | |
| X47127 | 17x7 | 5X127 | 40 | 71.5 | Silver OR BLACK | |
| X41762 | 17x7 | 6x127 | 50 | 78 | Silver OR BLACK | |
| x47351 | 17x7 | 5X139.7 | 30 | 78.1 | Silver OR BLACK | |
| X47279 | 17x7 | 6X132 | 50 | 74.5 | Silver OR BLACK | |
| X43786 | 17x7 | 8X180 | 30 | 124.1 | Silver OR BLACK | |
| A2185 | 17x7 | 8x165.1 | 47 | 121 | Silver OR BLACK | |
| x47620 | 17x7 | 6x120 | 28 | 67.1 | Silver OR BLACK | |